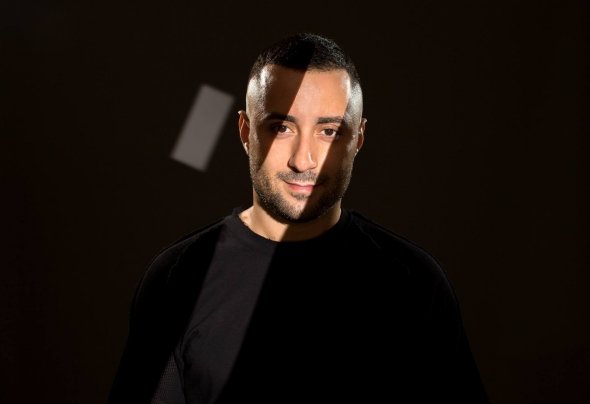 He started at 11 years old in the city were he was born, Caserta, playing as dj resident at Disco 7 club under the artistic name "Prince J". Then he went on to use the name he had success with "Joseph Capriati". The turning year was 2007 with his first successful production, including "Microbiotik" (Massi DL Remix) on the Globox label and "C'est la Vie" on Analytic Trail, the label of his good friend Markantonio.

The following year he played for the first time at Awakenings for New Years Eve in Rotterdam. One of Capriati's mentors was Rino
Cerrone and together with Markantonio they collaborated since early days specially for the Neapolitan Gangsta project (2006-2010).

In 2009, Joseph Caprati debuts on Adam Bayers label "Drumcode Records" with two EP, "Sidechains/Kontrol Room" and "Iron Pump/Black Line".

From that moment Joseph Capriati will become one of the regular artist on the Drumcode shows. Also in 2009 he produces "Login EP" on Chris Liebing label CLR.

Joseph Capriati releases his first album under the name Save My Soul in July 2010 with Analytic Trail. With this album Capriati is exploring different music styles such as breakbeat, drum & Base and downtempo.

For the 15th Anniversary of "Drumcode Records" in 2011 Joseph will remix one of Adam Bayer's tracks called "A Walking Contradiction" which will be part of the 15 Years of Drumcode compilation and from then on he will be part of the whole European tour events that will follow.

After taking part of many back-to-back sets with Adam Beyer in March 2012, Joseph Capriati releases an EP called "Congenial Endeavor " in collaboration with Beyer that was still released on Beyers label. During summer 2012 Capriati became DJ resident at Music On events by Marco Carola at Amnesia Ibiza, where he played 6 shows, including the Club closing party. Also in 2012 Joseph was part of many other events such as Tomorrowland, Awakenings, Time Wrap, Fabric (UK) and Berghain (Germany).

At the beginning of 2013, Joseph is the main man of a long US tour, performing in many cities like New York, Los Angeles, Washington DC, Miami, San Francisco. In the summer of that same year he also took part of Kappa Futurfestival, Monegros Festival, Kazantip, Sonus festival, Mysteryland becoming also a regular artist for the Circoloco line-ups at DC10 in Ibiza.

In November 2013, Joseph Capriati releases his second album "Self Portrait" still on Drumcode. This album was described as "beautifully melodic dance-floor body of work" by DJ Mag. In relation to this album there was a documentary made called "Autoritratto" which was recorded in Caserta his home-town in February 2013. The documentary is about Capriati's life, which goes deeper into his private, finishing with a 12 hours marathon at Metropolis club.

Joseph Capriati kick off his 2014 participating at the "BPM Festival" followed by the "Miami Music Week" in March. After his debut at "Time Warp" in Argentina and Mysteryland in US, Joseph launches in June his first brand party called "100% JC" at "City Hall" club in Barcelona during Sonar OFF Week.

In the Summer of 2014, Joseph Capriati is back for the 3rd consecutive year at the "Amnesia" club in Ibiza, and also being part of "Music is Revolution" by Carl Cox at "Space" and at "Paradise" by Jamie Jones at DC10. Followed by many back-to-back sets with artists such as Carl Cox, Danny Tenaglia, Jamie Jones, Dave Clarke and Dubfire.

Simultaneously, Joseph Capriati remixes "Kommen Zusammen" track from DJ/Producer Carl Cox which is part of the "Space Ibiza 25th Anniversary" compilation.

In February 2015, Joseph mixes "Fabric 80" compilation (Fabric Mix Series), which includes his own music but also a selection of Adam Beyer, Joe Mull and Alan Fitzpatrick tracks. Also 2015 is the year when Capriati releases a variety of remixes such as DIBIZA by Danny Tenaglia on Stereo Productions label, "Fugitives" on Pan-Pot label Second State and "Slice" by Carl Cox and Joey Beltram on Bush Records.

After BPM festival in 2016, Joseph Capriati announces the launch of his own label "Redimension". On the 20th of June of that same year he releases two tracks "Parallels" and "External Links" in collaboration with Adam Beyer. Almost a year after, in March 2017 is released the second project "Prospective Journeys" in collaboration with Flavio Folco.

On March 15th, 2017 in the New York club "Cielo", Joseph plays back-to-back with Louie Vega (Masters at Work) one of the most remarkable artist of the international scene of House Music, a musical genre that has followed Capriati in his musical growth.

On November 18th, 2017 Joseph Capriati played for 25 hours and 30 minutes at Heart Club in Miami, reaching his own personal record and also in the whole of Miami.